!-onMouseover Link CSS Script-© Dynamic Drive (www.dynamicdrive.com). For full source code, installation instructions, 100's more DHTML scripts, and Terms Of Use, visit dynamicdrive.com-->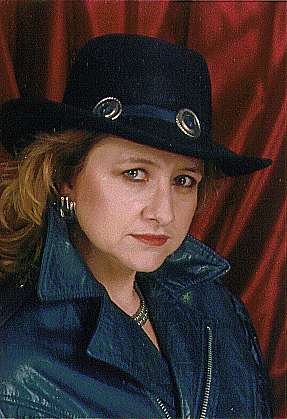 To all Fellow Researchers: I conduct my research activities with an open mind and open heart. If you have any information that you'd like to share, please feel free to contact me at traytoria@wizzywigweb.com. Happy Researching.

I'm Vicky Frick Hunt a descendant of William Green and Mary Poly Trammell. Although I had thought I was of Native American Indian descent for many years, sadly I have to report that my DNA test came back with 0% Native American. In light of this new discovery I am rebuilding my web page to correctly depict my heritage.
Let me tell you a little about myself. I live in the great mid west near the Gateway. I've been married to the most wonderful guy in the whole world, for 35 years, ever since the big St. Louis snow storm of 1982. I am a published author of short stories and once wrote a column for a local paper. I love genealogy and have started a family history book. The book, when complete, will contain my Frick and Green family histories. Or at least as much information that I can gather for each family line.



In May of 2005 I received a BBA in Business Management and and I also hold an Applied Science Degree with a Programming/Analyst major, November of 2007 I became a Certified Black Belt in Six Sigma. So, that's me. I'll be updating this site as time permits so if you have dropped by often to this site in the past you will see changes and please feel free to send me an email and let me know what you think.

Love is patient and kind; it is not jealous or conceited or proud; love is not ill-mannered or selfish or irritable; love does not keep records of wrongs; love is not happy with evil, but is happy with the truth. Love never gives up; and its faith, hope and patience never fail.

You can reach me by e-mail at: Traytoria@wzzywigweb.com

---
© copyright June 1993, Victoria Hunt, MO, 63126
Web-site graphics and design by Victoria Hunt